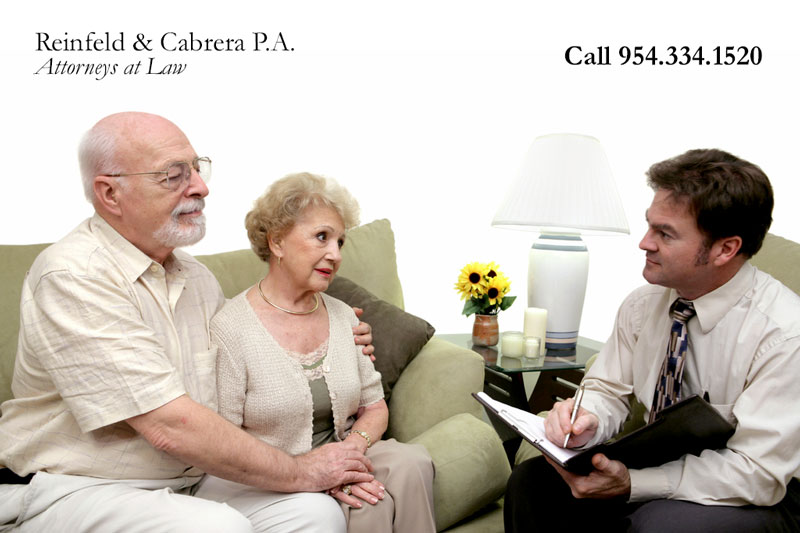 Elder law attorney Alan J. Reinfeld from Reinfeld & Cabrera, PA. is experienced when it comes to helping you with your preplanning arrangements. While preplanning is a highly recommended practice when it comes to your funeral arrangements and estate planning it also comes with its pitfalls. The knowledgeable elder law attorneys at Reinfeld & Cabrera will be able to help you with all considerations to ease you and your family through this difficult process.
Preplanning arrangements are fantastic when it comes to making sure that your family does not have to worry about your funeral or estate after you are gone. It also ensures that your wishes are carried out and that there are sufficient funds left to finance your funeral and cover any other costs that may occur. However, you will need to consult a good elder law attorney to make sure that all of your bases are properly covered and that your preplanning arrangements are legally and financially sound. It is an unfortunate reality that many people try to take advantage of the elderly and the emotional stresses of preplanning by offering unsound legal advice or general preplanning documents which are not tailored to suit your specific needs. It would be a shame for all your preplanning arrangements to go to waste for an issue which could have easily been avoided by referring to a qualified elder law attorney.
A massive pitfall of the preplanning process is the prepaying of services. Recently, some services offering preplanning and prepaying programs have been found to misuse and misspend the money entrusted to them. To prevent this potentially devastating event from occurring, it is prudent that you seek advice from a trusted elder law attorney concerning finding a preplanning and prepaying option which will save you and your family unnecessary costs.
Whatever your decision or wishes are when it comes to preplanning arrangements for your funeral and estate, the attorneys at Reinfeld & Cabrera always have your best interests at heart and will help you through this immensely emotional process.