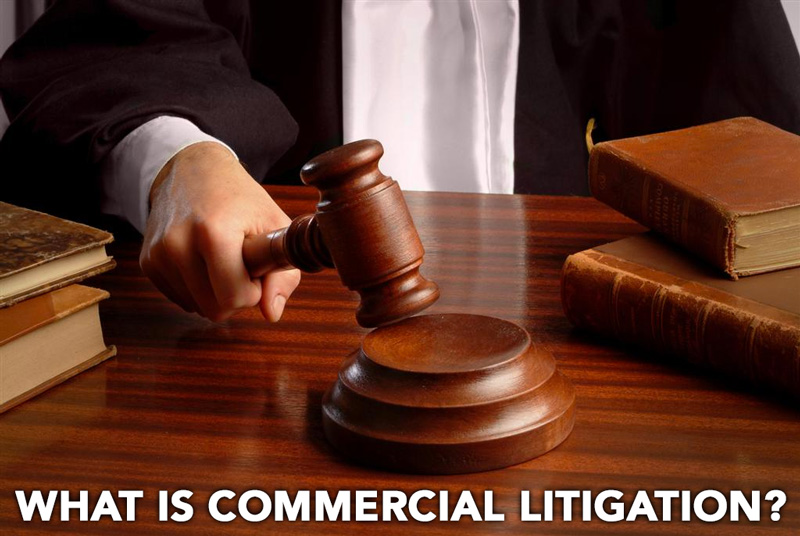 You may know someone who is a commercial litigation attorney, but have you ever found yourself wondering "what is commercial litigation?" As experienced commercial litigation lawyers ourselves, we at Reinfeld & Cabrera, P.A. are here to answer your questions on commercial litigation.
What is commercial litigation?
Let's start with commercial law: commercial law, also known as a part of business law, applies to the rights, relations, and conduct of persons and businesses engaged in commerce, merchandising, trade, and sales. Therefore, commercial litigation is any dispute which may arise in any business activities and which most often results in court proceedings to settle the issue. Usually these disputes are focussed on property or finances with some examples being corporate governance, banking transactions, mergers and acquisitions.
Why is commercial litigation necessary?
During the day-to-day events of any business, many legal matters may arise and need to be dealt with. Because commercial industries fall under both private and public law, these legal matters are of utmost importance to the smooth running and wellbeing of your business. As any business owner, large or small, will know, you cannot run a business without finances and paperwork. Things like taxes, employee contracts and property rental agreements are all legal matters and any number of issues may arise in these areas when running a business. So it is important for any issue either to be avoided through well drawn-up contracts and negotiations or to be dealt with quickly and efficiently in court to avoid growing expenses and wasting business hours on the problem.
What does a commercial litigation lawyer do?
The aim of a commercial litigation attorney is primarily to represent you and your business in a court of law during a commercial litigation case. However, a commercial litigation attorney can be tremendously useful when consulted beforehand to try to avoid ever having to go to court (as this may turn into a costly experience). They are extremely knowledgeable and skilful in all aspects of commercial law. A good commercial litigation attorney will be able to guide you through any and all aspects of your business which may fall under the wing of commercial law.
Do I need a commercial litigation attorney?
The short answer is: if you have a business or partake in any business dealings, yes. The long answer: a commercial litigation attorney can help you in all legal business matters in or out of court. These may include a breach of contract, sales disputes, contract negotiation and preparation. And whether your business is a brand new small start-up business or a massive multi-national corporation, chances are you will eventually need a good commercial litigation attorney.
So now that you know a bit more about commercial litigation, you can see the importance of knowing a good commercial litigation attorney. If you don't already know one, let Reinfeld & Cabrera give you a free consultation and never worry about commercial litigation again.