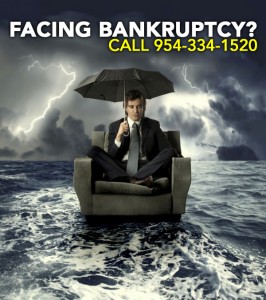 Are you facing bankruptcy? Do you have a professional bankruptcy attorney who you can rely on? Do you understand what it means to face bankruptcy? As an experienced bankruptcy attorney, Reinfeld & Cabrera, P.A. will answer all your bankruptcy questions as and when you need. Here are a few questions that you can ponder in order to give you a head start on bankruptcy and bankruptcy attorneys.
What is bankruptcy?
Very basically bankruptcy is a legal status of a person or entity that cannot repay its debts owed to creditors. Bankruptcy is often imposed by a court order initiated by the debtor. Here in Florida the Bankruptcy Code located at Title 11 of the United States Code governs us. There are six types of bankruptcy under the Bankruptcy Code. The most commonly used types of bankruptcy are Chapter 7: basic liquidation for individuals and businesses and Chapter 13: rehabilitation with a payment plan for individuals with a regular source of income. Chapter 7 (also known as straight bankruptcy) is the simplest and quickest type of bankruptcy in existence, while chapter 13 (also known as Wage Earner Bankruptcy) permits individuals with regular income to develop a means of paying off their debt through a repayment plan.
What is a bankruptcy attorney?
A bankruptcy attorney is in charge of helping you through the intricate bankruptcy process. An experienced bankruptcy attorney such as Reinfeld & Cabrera, P.A. will ensure that you make no mistakes in preparing your petition. Experienced bankruptcy attorneys are better prepared to deal with any questions, concerns, or requests from the court than ordinary attorneys. A bankruptcy attorney will also appear with you at your Meeting of Creditors and help you to prepare and submit any additional documentation required until your case is discharged.
What should you do when facing bankruptcy?
As we have mentioned bankruptcy is a complicated and intricate process. With many forms to fill in and file, and potentially problematic procedures to navigate, facing bankruptcy on your own is not advisable. Arguably the wisest move you could make the moment you realise you may be facing bankruptcy is to contact an experienced bankruptcy attorney. Having a bankruptcy attorney such as Reinfeld & Cabrera, P.A. assist you through bankruptcy will ensure that you are in the best of hands when it comes to the complex bankruptcy process. If you are facing bankruptcy please contact at your soonest opportunity to ensure that you have the support you need during the bankruptcy process.