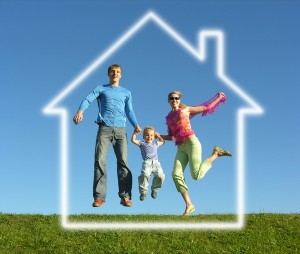 We at Reinfeld & Cabrera P.A. believe that planning ahead for minors during your estate planning process should be one of your top priorities. When it comes to estate planning there is a misconception that by simply naming a guardian for your minor children/grandchildren in your will, the named guardian will automatically be able to use the inheritance to look after your minor children/grandchildren. However, owing to poor estate planning, often this is not actually the case. Proper estate planning is crucial when it comes to planning ahead for minor children and grandchildren.
In order to ensure that you have properly planned ahead for your minor children and grandchildren during your estate planning process, you need to understand what happens after your death when your will is probated. When a will is probated the court will set up a guardianship for minors and appoint a guardian to care for and raise them. While a court will generally appoint the person named in your will as guardian, it could appoint someone else. In the case of divorced or separated parents courts tend to prefer to appoint a natural parent as guardian despite someone else being named in the will. This becomes incredibly important when you take into account the fact that many courts often do not have the resources to monitor all guardianships, leaving it up to a potentially unsupervised guardian to access your child or grandchild's inheritance.
In order to avoid this there is the option of setting up a children's trust however you must remember that your assets will only fund this type of trust after your will has been through the probate process. This could become an issue should the assets be depleted after the probate process and once expenses have been paid as there may be too little left to provide for your minors as you had planned. Furthermore, if you become incapacitated owing to illness or injury, your children's trust cannot go into effect while you are still alive. Because you will still be alive your will cannot be probated and instead your children will probably be placed under the control of the courts.
Something else to bear in mind is that if you out rightly leave titled assets to a minor, make a minor joint owner, or give a titled asset to a minor you could be unintentionally be creating a court guardianship. This is owing to the fact that cannot conduct business in their names even though they can be on a title. Another way of unintentionally creating a court guardianship is by listing a minor as a beneficiary on something like a life insurance policy, retirement benefits or IRA. Institutions that pay beneficiary proceeds will not knowingly pay large sums to a minor, as they do not want the legal responsibility attached to this.
Please keep in mind this article does not address homestead concepts which might involve parents with minor children. This is discussed on a case by case basis.
As you can see there are a number of things that you need to take into account when planning ahead for minors during your estate planning process. For these reasons, we recommend contacting an experienced estate planning attorney – such as Reinfeld & Cabrera P.A.